Scholarship award worth $1,200
($200 every month from Oct 2023 to Mar 2024)
Wiingy Future STEM Leaders Scholarship
Interested in STEM subjects? Is your passion for all things STEM a driving force for your ambitions? If so, get ahead by being a part of the Wiingy Scholarship.
#FutureSTEMLeaders
November scholarship results coming soon!
---
Winner will be announced on
December 10, 2023
December edition essay topic
"College Planning - My Personal Top 3 Criteria for Selecting a College"
Scholarship overview
Science, technology, engineering, and mathematics (STEM) are rapidly changing the world. From new medical breakthroughs to innovative technologies, STEM is at the forefront of human progress. At Wiingy, we aim to inspire, empower, and provide opportunities for young innovative minds in STEM. This scholarship is designed for students with a passion for STEM. It is available to all students, regardless of whether they are considering majoring in STEM or are already on the path to a career in STEM. It's open to students studying a range of STEM subjects, including but not limited to chemistry, physics, mathematics, biology, computer science, environmental science, engineering, statistics, aerospace, artificial intelligence, and many more.
Starting from Oct 2023 till March 2024, we'll select one student each month for Wiingy's Future STEM Leaders Scholarship to receive a scholarship amount of $200.
Eligibility
Applicants must be currently enrolled as a school or college student in a recognized institution.
Applicants must be majoring in or intending to major in a STEM (Science, Technology, Engineering, Mathematics) subject.
How to apply for scholarship
1
Click on the "Apply Now" button.
---
Fill out the online registration form.
(Apply in 30 Seconds)
---
Receive the essay submission link in your inbox.
---
Write a 400-600 word essay on the topic of the month.
---
Attach your most recent academic records (unofficial copies are accepted).
---
Submit your scholarship application.
Evaluation criteria
In order to apply for the scholarship, students must write and submit an original essay on the topic of the month. Scholarships will be awarded based on the following criteria:
Content:
The essay should be well-written and informative. It should clearly and concisely explain the essay topic of the month.
Creativity:
The essay should be original and thought-provoking. It should demonstrate the applicant's ability to think critically and creatively about STEM education.
Grammar and style:
The essay should be free of grammatical errors. It should be written in a clear, concise, and engaging style.
Winning entry for October
Isaias Martinez
Stanford University | California, USA
"Comebacks can be greater than your setbacks"
Growing up in East Los Angeles in the early 1960's, my papà had to work hard to overcome the many barriers and injustices Mexican immigrant families faced during this time. Embedded in many of his stories and experiences is a very poignant and powerful theme: that of facing the fear and challenges in overcoming feelings of inferiority, rejection, and perpetual self-doubt. Getting hit for speaking Spanish at school (for he had not yet learned to speak English) by teachers and classmates has a way of stifling enthusiasm, crippling self-worth, and pumping the brakes on childhood dreams. Early in my high school career, I also experienced what it was like to feel less than whole. Much like in my father's time, negative stereotypes still exist. Many of the Hispanic students from my South San Gabriel community attending our predominantly Chinese high school are not effectively encouraged to excel academically. Furthermore, we are not pushed to work hard toward realizing our full potential. Too often, we are perceived as being less motivated, less intelligent, and less qualified than our Asian peers. At first, as one of but a few Hispanic students in my AP classes, combating self-doubt and fighting off negative thoughts and emotions was hard to overcome. While seated in the classroom shadows of the back row, with my head down and my shoulders slumped, I struggled with feelings of not being smart enough, not being good enough, and simply not belonging. However, succumbing to this negative mindset was not an option. By taking on the most challenging and difficult classes offered, and by engaging fervently in my school's culture of high academic achievement, I was determined to succeed. Working alongside many adults and peers, I took on many challenging leadership roles. Demonstrating great energy, a strong work ethic, and utilizing my unique skills, I offered new perspectives, ideas, and solutions to problems, projects, and programs. In the classroom, I advanced discussions by posing thought-provoking questions and sharing insightful commentary in hopes of enhancing my classmates' understanding of the materials. By reaching out and working cooperatively, collaboratively, and competitively with my peers, I enjoyed great growth and academic success, especially in my highly competitive STEM classes. I was even elected president of the United Sciences club and captain of the Science Olympiad team. Throughout this long and challenging journey, I made the most of a life altering opportunity: I persevered, I overcame, and I flourished. It is heartening to know that there is no substitute for hard work—it definitely pays off. I also relish having heeded the wisdom in my papà's stories, lessons, and encouraging words: "Mijo, you must always seek to build bridges and not walls, and never forget that your comebacks can be greater than your setbacks." Today, I still feel a tingle of uneasiness on the first day of my college classes; the residual effect from years of having to prove I belonged. However, feelings of inferiority, rejection, and perpetual self-doubt are a thing of the past. I believe I conquered and dispelled the ghosts of years past. Sitting inconspicuously in the back of a classroom is, most certainly, a thing of the past. Now, the student sitting in the front row—the one with his head up, shoulders back, and a twinkle in his eye—is me, giving his best shot and feeling completely whole.
Read More
Featured entries for October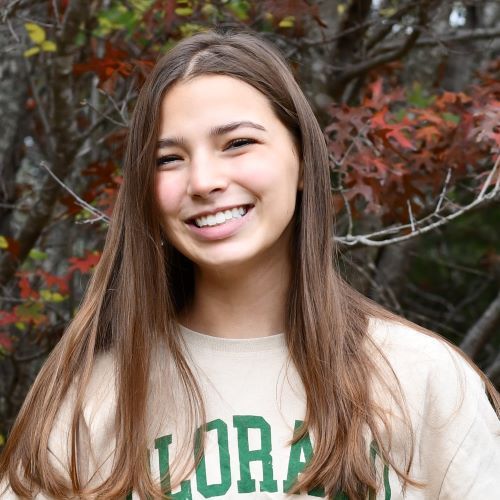 Chloe Luna
Colorado State University | TX, USA
Determination is Key. I moved from a government school to a private school during my last two years of high school. This, to me, was the biggest struggle I had encountered. The main reason this was the biggest struggle is that I had to learn the main science and math subjects in English, while I had only been taught basic English when I was in the government school. The science and math subjects were taught in Arabic. My English during that time was not fluent. It is safe to say that I struggled a lot trying to become accustomed to my new school. I had to adapt to a new language that I barely spoke and learn new concepts and ideas that felt impossible to grasp at that time. The teaching method was more advanced in the private school, which I was not used to. Having said that, I took it upon myself to learn how to accustom myself to my new school. My biggest motivation was to score high grades in these subjects so that I could apply for scholarships abroad and, hopefully, get accepted. I talked to both my Chemistry and English high school teachers, who both recommended and advised me on different aspects. My Chemistry teacher advised me to use the textbook and look through old exams to score well. My English teacher told me to read newspapers instead of books, as they have short articles that I would not get easily bored reading through. Consequently, my English improved. She mentioned that old TOEFL exams online could be of further assistance if I wanted to practice my English and simultaneously know what to expect when taking the TOEFL exam for college admissions. It was a tough journey, but I made sure to start early, a year early to be exact. I did my research and saw that it can take up to a year or two for a person to become fluent in a new language. I did, however, know English but not fluently like my peers in the private school I attended. My chemistry and biology classes started to take a toll on me during the second half of the semester. The use of scientific terms that I had never heard before was extensive in class, and I was experiencing stress like never before. The stress I faced came from the pressure to succeed so that I could acquire scholarships to attend university after graduation. The universities in my home country are expensive and would require financial support if you come from a lower to middle-class family. I remember that the biggest help I found was learning scientific concepts, mostly from online videos like those from Khan Academy. Certainly, I pushed through high school with consistent studying and preparing for exams, which led me to where I am today - in Germany, pursuing my Master's in Materials Engineering.
Read More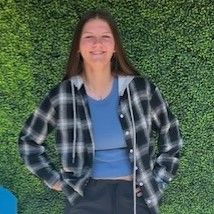 Madison Galich
Dakota High School | MI, USA
Growing up as a child with Attention Deficit Hyperactivity Disorder (ADHD) was undeniably a trying time in my life. From the earliest days of my education, I struggled to focus, sit still and meet the expectations of a world that often seemed designed for children without this condition. It felt as though I was constantly swimming against the current, struggling to keep up with the flow of life around me. However, it was through these challenges and the perseverance they demanded that I discovered a strength within myself and how the experience of having ADHD helped shape my future. As a young child, I remember waking up in the middle night with night terrors for no reason. I often found myself standing out for all the wrong reasons. I couldn't sit still in class, my mind wandered during lessons and I was the student who frequently heard phrases like, ""Pay attention!"" and ""Sit down!"" Yet, no matter how hard I tried, my brain was wired differently. I couldn't control the racing thoughts and impulses that accompanied my condition and I grappled with being labeled as ""lacking focus"" and the ""daydreamer."" Throughout my elementary school years, I faced setbacks and moments of self-doubt. There were countless late nights of studying and it often felt like I had to put in twice the effort just to keep up with my peers. However, it was these struggles along with medication and strong parental support that pushed me to develop resilience and a strong work ethic. My parents' hugs, support, encouragement and just being there for me at those time showed me I was not alone. Hence, I became adept at managing my time, breaking tasks into smaller more manageable pieces and finding strategies to stay on track. In essence, ADHD made me a problem solver, analytical and always seeking innovative solutions. Around the same time, I discovered my love for sports and video games. Soccer and golf, in particular, became my outlets for excess energy and a means to hone my focus. Soccer matches required strategic thinking and quick decision-making on the field, skills that benefited from the improved attention medication provided. Golf, on the other hand, demanded precision and concentration, skills I had to develop and nurture over time. These sports became not just hobbies, but also tools for self-improvement. As I entered middle school, I began to see significant improvements in my academic performance and social interactions. Medication dosage was being gradually lowered as I needed it less and less. By the time high school came around medication was no longer needed as I had developed a strong sense of self-confidence and determination. I continued to play soccer and golf, not only for the physical benefits, but also for the emotional and mental balance they brought. Through these formative years, I learned that ADHD didn't define me, it was just a part of who I am. While it presented its unique set of challenges, it also brought strengths like creativity, resilience and a zest for life. My journey from a young child struggling with ADHD in elementary school to a high school student who had learned to manage it effectively was not easy. It required patience, support from my family and healthcare professionals and the dedication to improving myself.
Read More
Frequently asked questions
How much is the scholarship worth?
The total scholarship amount is $1200. $200 will be awarded to one student each month from October 2023 – March 2024, to be used for tuition, books, and academic expenses..
Is this scholarship renewable?
No, this scholarship is a one-time award. However, previous applicants and winners are welcome to reapply.
To apply, click on the "Apply Now" button. You will be redirected to a Google form where you can register yourself. Then you will receive an essay submission link in your email to submit your essay response.
What is the eligibility criteria?
To be eligible for this scholarship, you must: 1. be currently enrolled as a school or college student in a recognized institution 2. be majoring in or intending to major in a STEM (Science, Technology, Engineering, Mathematics) subject.
When will the winner be announced?
The winner of the current scholarship month will be announced on the 10th of the subsequent month.
How will the winner be chosen?
Winners will be selected based on their essay strength of the following criteria: 1. Content: The essay should be well-written and informative. It should clearly and concisely explain the essay topic of the month. 2. Creativity: The essay should be original and thought-provoking. It should demonstrate the applicant's ability to think critically and creatively about STEM education. 3. Grammar and style: The essay should be free of grammatical errors. It should be written in a clear, concise, and engaging style.
Where will the winner be announced?
An announcement will be made on the Wiingy website and our social media channels.
How will the winners be notified?
Winners will be announced on the Wiingy scholarship page and will also be notified via email.
How will the scholarship award be paid?
The award amount will be made directly to the winner.
How will my scholarship application be verified?
Scholarship applicants will undergo verification by reviewing copies of their most recent academic records (unofficial copies are accepted).
How can I get in touch with questions?
For any questions or clarifications regarding the scholarship application process, please email us at hello@wiingy.com with the subject line "Scholarship application inquiry". We aim to respond within 48-72 hours.
Other Websites where you can find us: