Get Online Math Tutoring - 1:1 Math Classes and Lessons
Learn Geometry, Algebra, Trigonometry, Calculus, Statistics and much more

Get the support you need for learning Math concepts, homework help or solving assignments

Learn from top verified, qualified and experienced online Math teachers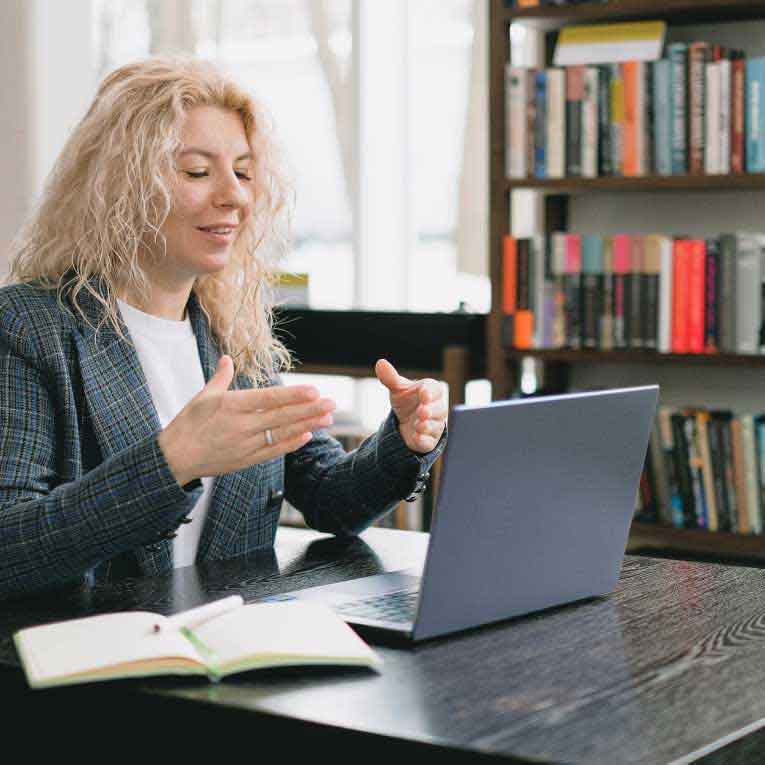 Personalized tutoring
Understand a subject
Struggling in a subject or a topic? Whether it's Math or Computer Science or Biology, we've got you covered.
Test Preparation
Preparing for a test? We have expert tutors for SAT, ACT, OCT, NAPLAN to help you crack the exams.
Homework Help
Is school too fast? Our tutors provide you with step by step explanations to help you catch up with you class.
Assignment Support
Deadline around the corner? Bring in a private tutor to help you with the toughest of assignments.
What is included in Math and benefits of learning Maths
Maths is considered to be one of the most important subjects to be learned as it has many practical implications in life. It includes topics such as Arithmetic, Algebra, Trigonometry, Linear Equations, Geometry, etc.
Learning Maths helps in improving our reasoning ability, creativity, critical thinking, spatial thinking, problem-solving abilities, etc.
Maths is highly important in other fields such as engineering, medicine, finance, computer science, etc. Solving mathematical problems requires a lot of patience and practice. This feature itself makes Maths stand out in comparison to other subjects.
Who is Wiingy Online Math Tutoring for?
Whether you are in school or college, Math can be daunting for anyone. Wiingy Math tutoring can help you to:
– Improve your conceptual understanding: Learn topics such as geometry, algebra, calculus and statistics
– Prepare for your exams: Math exam round the corner, no worries our tutors can help you with concepts and practice to improve your scores
– Catch up with rest of the class: Need additional lessons beyond whats taught in school, Wiingy math tutors can provide you daily sessions to cement your understanding
– Complete your homework: Take online math lessons and finish your homework
– Prepare for Math Leagues and competitions: Our tutors can help you practice for your Math leagues, giving you the extra edge to ace the leagues
Still not sure if Math tutors can help you? Here's a sample of the Math tutoring requests we get. if this looks like something you have let us know and we will be happy to help.
"I need to prep for the math component of the GED test. I have taken and passed all other subject areas. Yay! And all of it starting from 8th grade up. Math has been a struggle all my life and hopefully you can help me build a better foundation on the fundamentals of high school math so I am able to tackle college math successfully. I am very motivated and excited to work with you"

High School Student
I'm looking for an Algebra tutor for my daughter who is in 10th grade. She's usually pretty good at math but for some reason is struggling this semester with Algebra

Parent of Grade 10 Student
I am looking for a tutor for my son who is currently taking algebra 2. He needs help with some concepts. I am looking for weekly 1 hour tutoring sessions.

Parent of High School Student
I am actually doing this for my Son and Daughter, they need to meet up their understanding in mathematics and science.My daughter requires help in trigonometry, linear and system functions, geometry and measurement and so unitsWhile my son requires help in trigonometry, quadratic equations and functions, and angles and triangles

Parent of Grade 10 Student
I am studying for my GRE and am struggling understanding the Algebra. I seem to be stumbling through some of the topics on the GRE prep book and need some guidance in understanding/retaining the material once reviewing it

College Student
I have a discrete mathematics course. Currently, I'm doing Propositional Logic, Predicates and Quantifiers. Would you be able to assist with the assignments and tests along with the content

College Student
Our daughter is in grade 9 and she has fallen way behind in Math. We have printed out the text book and started working together, however I feel she would learn better from someone with more experience. Are you able to pick up teaching her the grade 9 math ciriculum?

Parent of Grade 9 Student
How to Find an Online Maths Tutor?
Finding a good Maths tutor can be a challenging task for anyone, especially when you have a host of tutors to chose from but not sure how to make the decision.
To find the right tutor start your online search with terms like "online maths tutoring, "online maths tutor", "maths tutor for adults", "virtual maths tutor", "find a maths tutor", "best maths tutor" or "private maths tutor".
We suggest that you filter your search results based on qualifications, experience and ratings of the tutors. You will need to be mindful of the costs as well. Tutoring costs can go as high as $100/hr to $150/hr
At Wiingy we have tried to take the hassle out of your search. We provide you with top tutors who are onboarded through a rigorous interview process which covers technical assessment, teaching style assessment and background checks.
Further when you sign up with Wiingy, you get peace of mind as you get a tutor replacement guarantee (if you don't like the tutor, we will provide a replacement, no questions asked).
Benefits of Math Tutoring online?
Convenience: Online math tutoring can be done from any location with an internet connection.
Flexibility: You have the flexibility of planning your Tutoring sessions at time that is convenient for you.
Personalized attention: 1:1 private math tutoring enables individual attention for every student. Student often find it hard to understand which topics require more attention. An experienced tutor can help you navigate complex math topics with the right balance of theory and practice.
Tailored learning: You can take tutoring for your specific needs such as- learning only a particular topic e
Cost-effective: Online tutoring will cost you less than in-person tutoring. Wiingy offersone of the most affordable tutoring costs. Book a free trial class to know more.
Access to technology: Students can use online tools and resources to enhance their learning experience.
Better understanding: Unlike self-study or pre-recorded video courses, online tutors provide immediate feedback and clarification which will help improve your understanding of the subject.
Access to Top tutors: Winth online classes, you can find your preferred math tutor online in any part of the world.
Overall online tutoring is an excellent solution for students looking to learn maths.
Find online tutors in Subjects related to Math
Wiingy has a large community of tutors for school as well as college students for Maths and related subjects.
Online Algebra 1 Tutoring, Online Algebra 2 Tutoring, Online Caclulus 1 Tutoring, Online Claculus 2 Tutoring, Online Geometry Tutoring, Online Trigonometry Tutoring
FAQs for Online Math Tutors
Call us today to connect with top tutors
Our academic advisors will be happy to answer all of your questions, click below to leave your details.
Testimonials
" Being a working parent, I couldn't spend enough time with my child for his exam preparation. When I searched for tutors online, I found some websites offering to tutor kids. Somehow, I landed on Wiingy and enrolled my son Jason (in class 9) for a crash course in Maths. I must say that Jason did really well in the exam. Would recommend Wiingy to anyone looking to improve their math scores. "
Julie
USA
" Thanks Wiingy for such an easy going session. "
Emma
Canada
" Their website makes it incredibly simple to communicate with the tutors, access the sessions and other online learning opportunities, and keep track of sessions. I appreciate Wiingy Tutors. "
Steve
UK
" Took lessons for my daughter, who needs tutoring in Maths. She has already had one session and will have two more in the coming two weeks. She felt the session was really beneficial and gave very favourable feedback. "
Will
Australia